Menu
1-800-830-1055
1-661-253-3303
Consultations
FREE Consultations on offshore business formation and asset protection from lawsuits.
CALL 1-800-830-1055
Swiss Bank Account Information – Switzerland Banks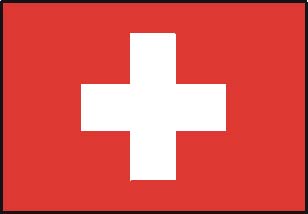 The following contains helpful information, tips and hints about opening a Swiss bank account.
Your Swiss Bank account brokerage service will open an account with some of the largest and oldest banks in Switzerland. We work with banks that have over $300 billion (USD) in assets, most of which are over 100 years old.
Offshorecorporation.com opens accounts by mail and also in person. We charge a one-time setup fee for our services.
Offshorecorporation.com, a service of Companies Incorporated, has been in business since 1977. Companies Incorporated executives have walked the streets of Switzerland on many occasions. Companies Incorporate has relationships with many Swiss banks and have many years of experience in opening accounts.
We have relationships with banks in Zurich and Geneva, the two biggest banking centers for Switzerland banks.
Swiss bankers are obligated to keep information private. The secrecy laws are very strict. Any banker who reveals information without your permission can receive several months in prison.
Naturally, there are exceptions for serious criminal offenses such as terrorism and drug crimes. Bank secrecy is not lifted, however, for tax evasion because tax evasion is not a crime in Switzerland. Therefore, neither the Swiss government, nor any other government can attain formation about your bank account. Before information is revealed, the case must be taken before a Swiss judge and the crime must be a criminal offence in Switzerland.
As a responsible company we only recommend that you follow the tax laws of your country. Many countries tax worldwide income and if this is the case where you are a citizen or where you reside we recommend that you abide by such laws.
Additionally, secrecy will not be breached in the event of divorce or inheritance issues. The burden is upon the plaintiff's attorney to prove the existence of the account. First, have an offshore company established. Then, the account should be in the company name and not your own name. A corporate account provides the most secrecy. Wire transfers in and out will be in the offshore company name and not in your name. Again, the account should be in the name of your offshore company. If privacy is your goal, it should never be in your own name.
Banking secrecy laws in the jurisdiction have been in place for over 300 years. There were miscellaneous provisions in the Swiss code starting in 1713. Then, in 1934 banking secrecy laws were specifically codified in the civil code and the labor code such that a customer who was victimized by breach of the law could receive damages directly from the bank.
In 1931, Hitler had laws created such that any German who had capital in a foreign country could be punished by death. The German Gestapo started to spy on Swiss banks. Three Germans were executed for being caught with accounts in Switzerland. At this point the Swiss government became convinced that something needed to be done to strengthen the privacy laws.
Then in 1932 it was revealed by Basler Handelsbank that over 2,000 French noblemen had accounts in Switzerland. The French took advantage of this information and discredited the government for failing to denounce tax fraud. It called for legal action over French accounts in Switzerland but the Swiss bank system did not budge and the privacy of their French clients remained in-tact.
There was a nationwide vote in 1984 and 73% of the people voted to maintain the strong banking secrecy. Except for extreme cases of such as serious criminal activity, privacy remains very strong today.
Call 1-800-830-1055 or +1-661-253-3303 for more information or to open your account today. To apply online, please click here. To order an offshore company plus account, please click here.
Consultations
FREE Consultations on offshore business formation, and asset protection from lawsuits.
CALL 1-800-830-1055
I learned a lot about how exposed I was to lawsuits and judgements, I protected my wealth with several instruments.
- J.P. Dumini
I've learned that nobody wins in a lawsuit, the only way to ensure that you don't lose, is to have something in place when you need it.
- J.M. Ansen, Los Angeles